**************************************
(Not all videos were shot by FMA – thank you!)
Shino & Sybil's Marriage Proposal
A beautiful proposal and a priceless reaction.
CONGRATULATIONS!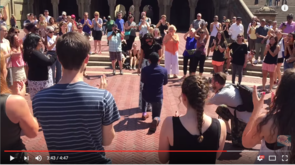 Bruce & Nancy's 40th Anniversary
A sweet celebration of a wonderful couple.
CONGRATULATIONS!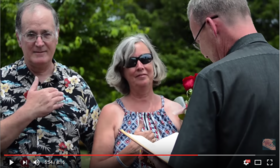 The rain couldn't stop us!
The flash mob is at 28 minutes if you want to skip ahead. =)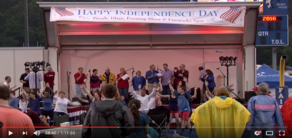 Eric & Michelle's Marriage Proposal
A covert camera crew for a perfect couple.
CONGRATULATIONS!

Don't Forget To Book A Flash Mob HERE For Your Next Special Event!
REFERRAL INCENTIVE PROGRAM!
   Do you know someone who might want to hire a Flash Mob to bring joy to an unsuspecting crowd?
Maybe your office holiday party?
Do you have someone you'd like to nominate to be our next
Save
Save
Save
Save